Interactive Leasing Map
Mappedin helps make indoor spaces more discoverable. We provide the tools to manage indoor maps and build digital wayfinding experiences. We've helped visitors search and discover the indoors; we now turn our attention to prospective tenants.
Responsive Platform
3D leasing maps can be accessed on desktop, mobile, or tablet.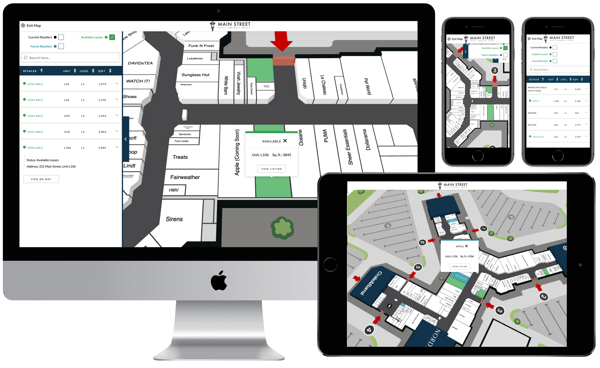 Easy Integration
The interactive leasing map is embedded directly into the leasing page of your website, ensuring a seamless and branded experience.
Customize Location Details
When showcasing your venue to prospective tenants, flexible filtering allows you to decide what information is most relevant. Display availability status, square footage, assigned leasing agents, and more.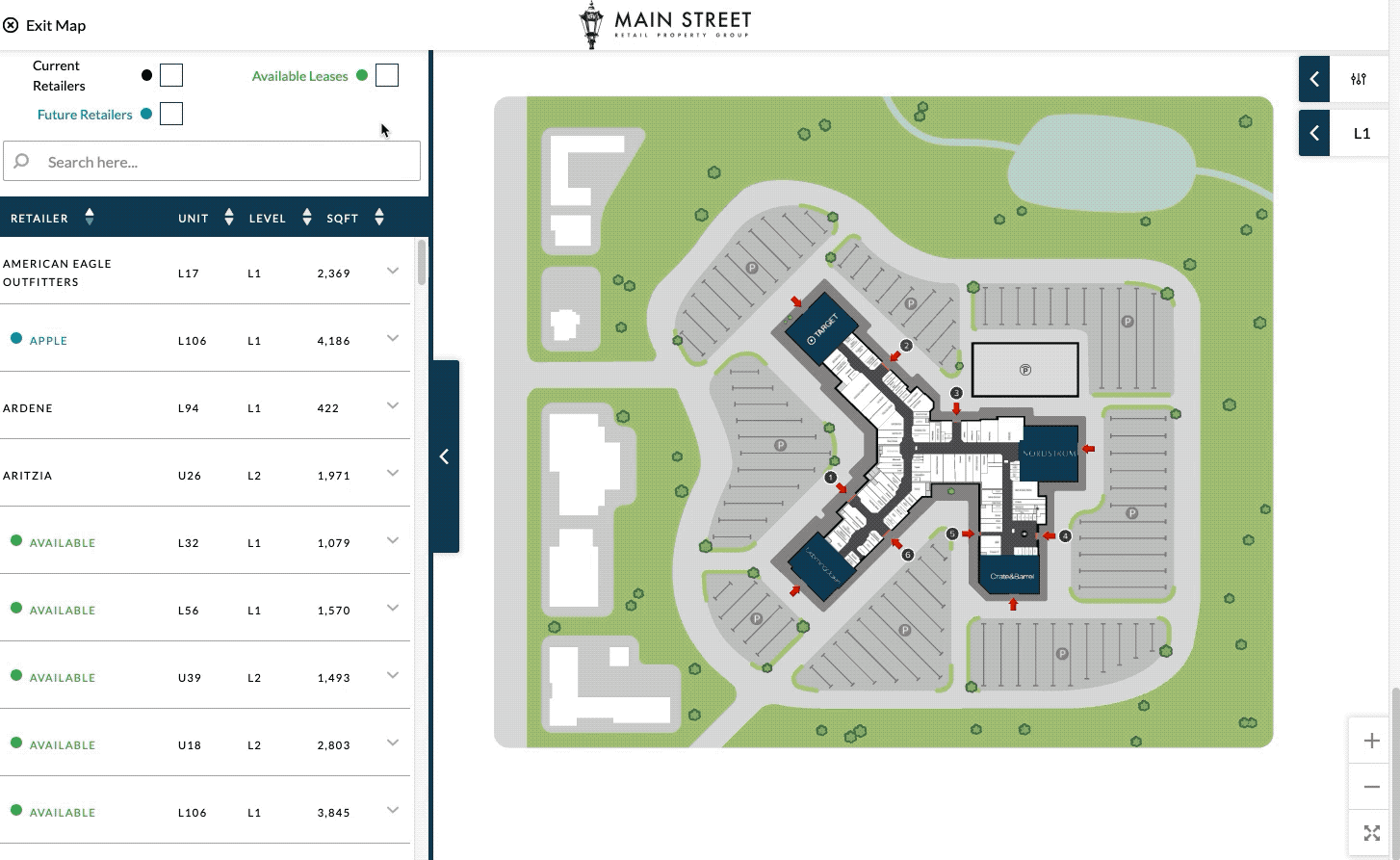 Interactive 3D map
for current and prospective tenants to explore
Responsive platform
built for desktop, tablet, and mobile viewing
Familiar tools
to update leasing and consumer-facing property maps
Availability status
maintained digitally to ensure listings are always up-to-date
Site details
choose what locations information is most relevant