Mappedin's leasing solution is fully responsive and provides prospective tenants and sales agents the ability to browse your site map in 3D and see current, available, and future tenants at your property.
The interactive property map is designed to showcase your property and provide important sales enablement data to your leasing team. Users can pan, zoom, rotate, and search the site map along with understanding the square footage, availability status, and other location data of each unit.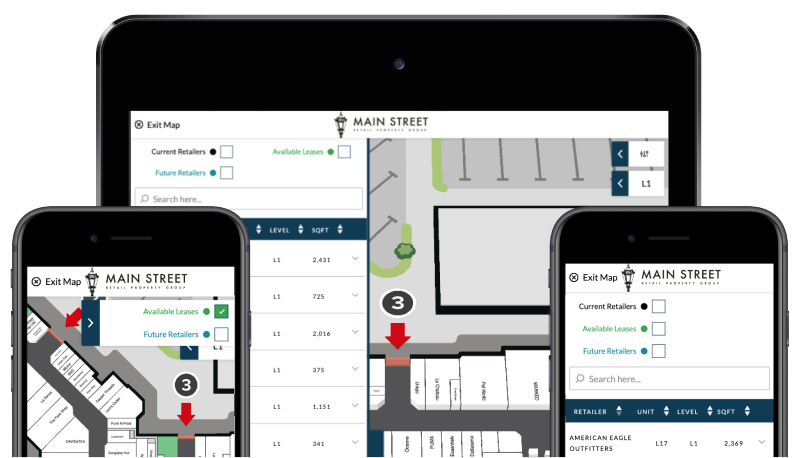 Mappedin Leasing Key Features
3D Interactive Map
Enable easy browsing and robust search functions for current and prospective tenants.
Responsive Platform
Provide users with flexible viewing options to see your site maps across desktop, tablet, and mobile devices.
One Map Everywhere
Update your site maps in one place and deploy them across all mapping experiences for your property.
Branded Experience
Apply branding to your 3D property map, ensuring it fits seamlessly into your leasing website or application.
Availability Status
Update availability status and sync in real time to ensure your listings are always up-to-date.
CRM Integrations
Save time by integrating with your existing tenant CRM and pull in data such as square footage or pricing.
3D Leasing Map
With a 3D digital map, future tenants can better understand the context for where they will be located within your property. Prospective tenants can easily search and review your tenant mix, browse available units, and more, all from the leasing page of your website.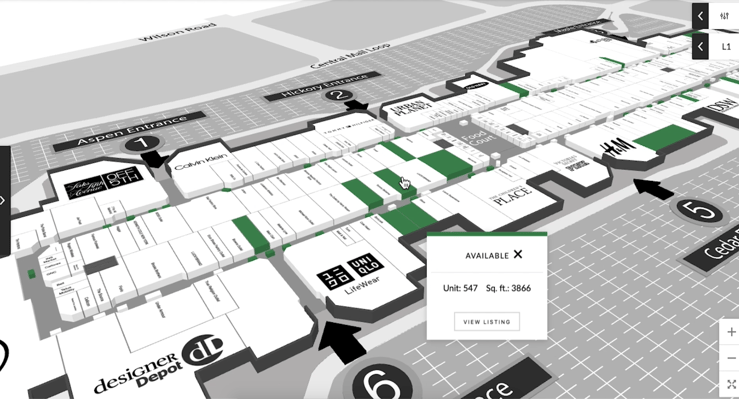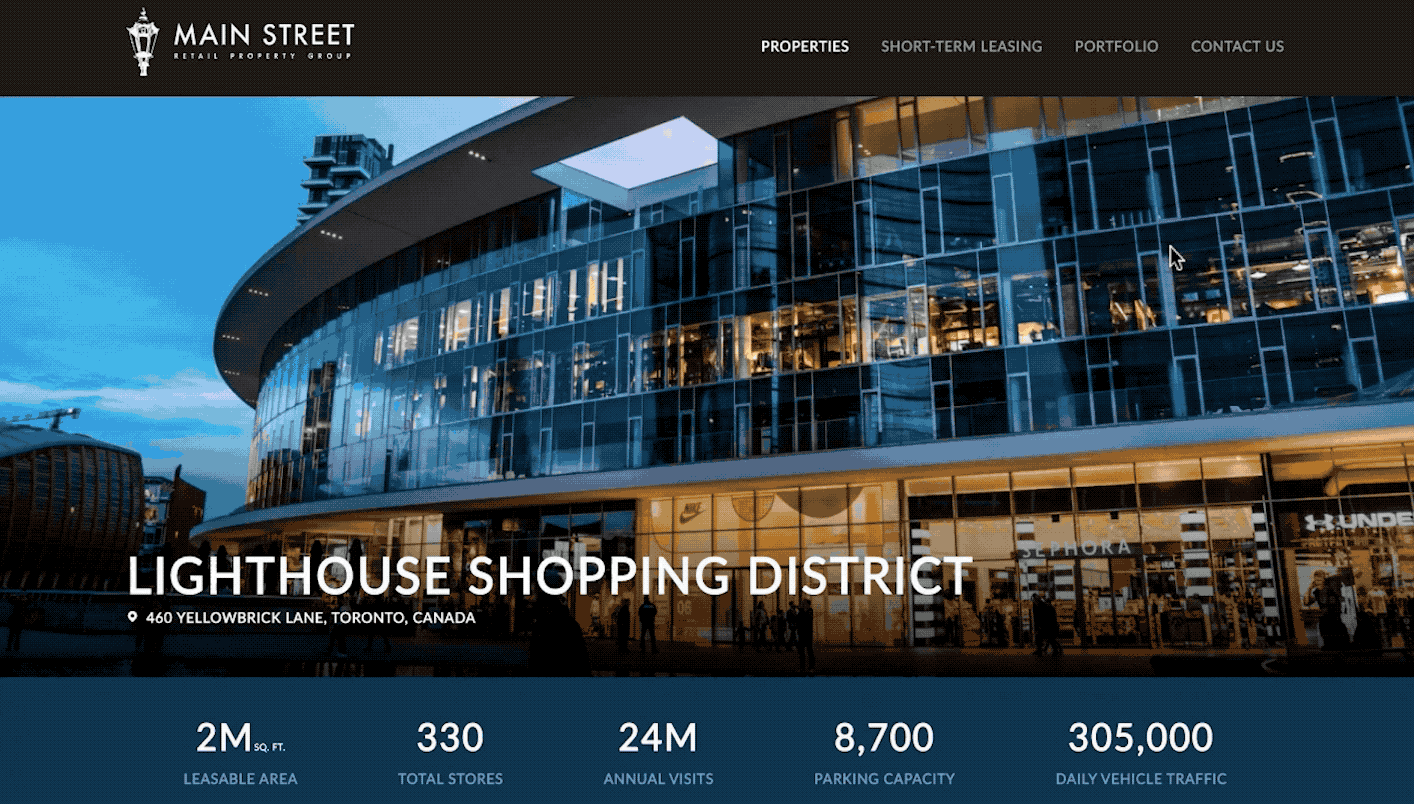 Easy Website Integration
Not only does the interactive leasing map adapt the brand styling of your choosing, it can be embedded directly into the leasing page of your website to ensure a seamless and branded experience for prospective tenants.
Customize Location Details
Flexible filtering allows you to decide what information is most relevant when showcasing your property to prospective tenants. Users can search for tenants, filter by current and available units, square footage, floor level, and more.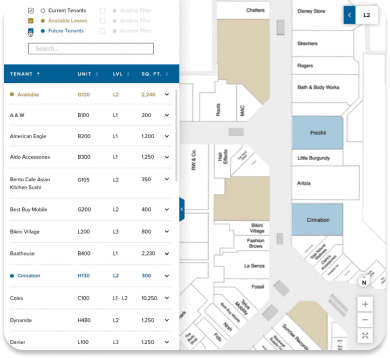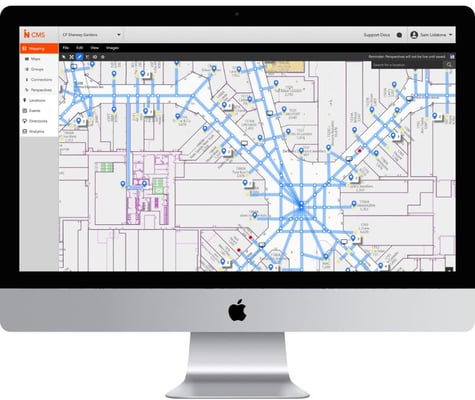 Simple Map Management
Maintain all of your property maps and data in the Mappedin CMS to ensure your leasing reps are always provided with the most up-to-date information. Integrate with an existing CRM to include leasing management data, add custom fields such as contact details, and see your site maps update in real-time.
Featured Leasing Client

"Mappedin's interactive leasing map has added another way for prospective tenants to browse our properties and get relevant information. As part of our CF Retail website redesign, this map adds a layer of discoverability that didn't exist before. And, we're gaining efficiencies internally by being able to make mapping changes for both the CF Retail and CF shops websites in one place."

- Alison McDougall, Product Manager of Digital & Innovation at Cadillac Fairview