Mappedin's pre-built map applications are powered by our robust indoor mapping platform. Developed with years of industry knowledge, these solutions are designed to have our customers' maps up-and-running quickly and are used in hundreds of venues around the world.
The Responsive Web App enables users to search, discover, and navigate complex indoor venues right from their browser. Built using Mappedin's Web SDK, the responsive design of this product allows visitors to access 3D interactive maps across any device.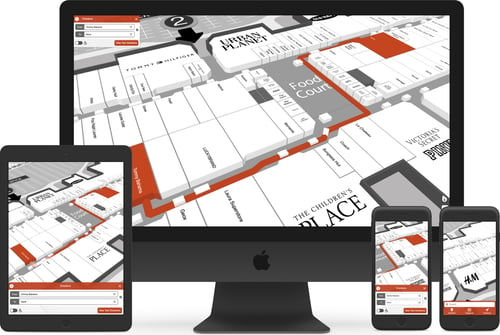 Responsive Indoor Maps
Mappedin's web application is built with a responsive design to be used across any device. From mobile phones to desktop displays and beyond, visitors can access your up-to-date indoor maps. The simple integration allows Mappedin customers to add their digital map to their existing website and the flexible platform means that guests can pre-plan their route before they leave home or review your floor plan while on-site.
Key Features of Web Wayfinding
Interactive 3D Maps
Discover your venue with indoor mapping features like pan, zoom, rotate, and Smart Labels
Powerful Navigation
Browse the indoor map, search for points of interest, or explore category listings to find your destination
Blue Dot Experience
Provide accurate turn-by-turn directions through your digital maps, without the expensive hardware
Responsive Design
Customize your indoor map experience for a branded and seamless experience with your website
Real-Time Updates
Maintain up-to-date maps of your buildings and see real-time updates across all indoor mapping applications
Simple Integration
Quickly have your indoor maps up and running with easy integration into an existing website
Turn-by-Turn Directions
Through our Responsive Web App, Mappedin has enabled a blue dot navigation experience for your maps that does not depend on expensive indoor positioning hardware. Our map platform leverages Apple's free indoor positioning system to pull real-time positioning data while visitors navigate through your building. This experience is powered by Mappedin's web application and provides valuable insights to our customers and accurate turn-by-turn directions to users from the maps in their mobile browser.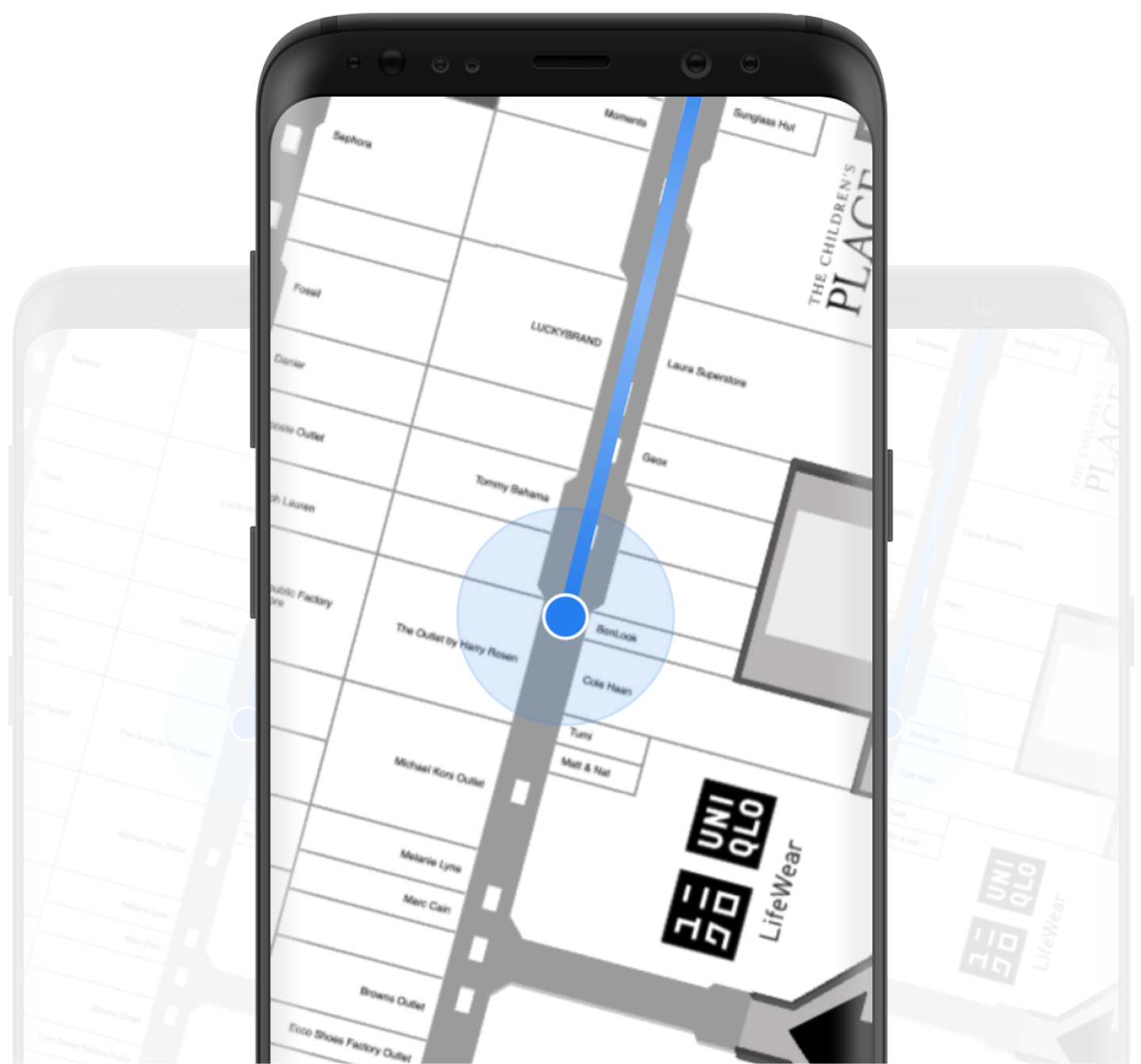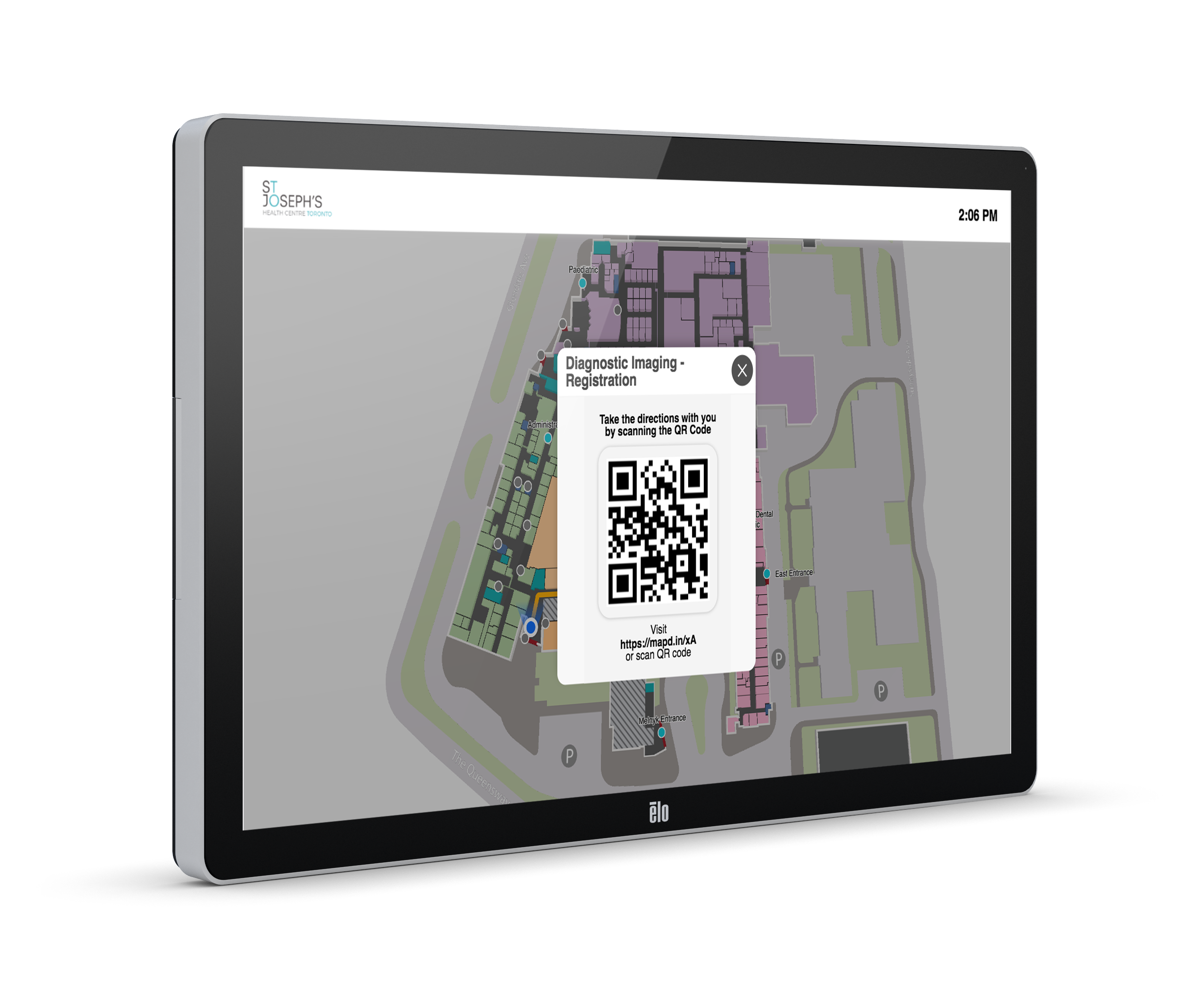 Mobile Pass Feature
Mappedin's Mobile Pass allows users to take directions on-the-go. This feature provides a seamless handoff between the Digital Directory and the browser of a mobile phone through Mappedin's web application. Users are not required to download additional applications onto their phones, but simply text the directions or scan a QR code to enable the interactive map experience. This feature can provide a safe and contactless way for visitors to use the indoor map of your buildings.
Smart Search
Smart Search is an AI-driven feature of the Mappedin platform. As users type, predictive results appear to minimize the number of keystrokes needed to find points of interest. Visitors can search by location, category, brand, and more. Our Smart Search feature is constantly improving and is a perfect compliment to help visitors discover more of your building through indoor maps.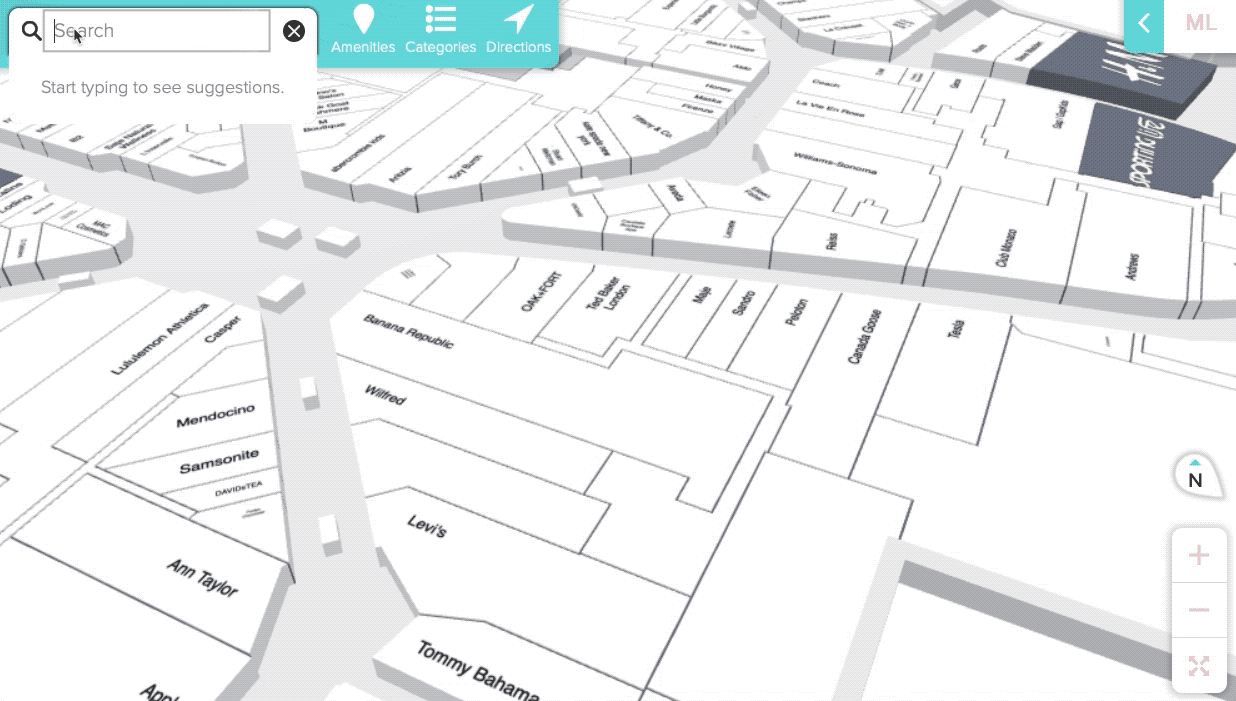 Customer Showcase
Mappedin's indoor maps are deployed on customer websites for hundreds of venues around the world. Below are a few use cases of our responsive and pre-built and web solution.

Additional Features of Web Maps
Accessibility Mode
Mappedin's indoor solutions, including the map Web App, include accessibility filters and pathing. When Accessibility Mode is on and visitors search for a destination that requires multi-floor travel through your building, your maps populate a route with elevators and ramps, rather than using stairs and escalators.
Multiple Languages
Mappedin's products have been deployed globally and we strive to support as many languages as possible for your maps. Manage multiple translations of your data in the Mappedin CMS to populate your indoor maps with the languages required in your area. If we don't have the language you need available, we will add it.
Events & Promotions
The indoor maps on your website can also be used to showcase available deals, promotions, and events happening within your venues. Link to a location and add details such as dates, descriptions, websites, and more. Edit these fields from the indoor mapping editor to ensure that visitors can see the most up-to-date information on your map.
Insights & Analytics
Understand how visitors are using your indoor maps and gain valuable data on how they interact with your venue. Insights such as Missed Searches, location selections, or device usage can lead to more informed business decisions at your buildings. Visualize data from available reports in the Analytics Dashboard or export the raw data to use across an existing software platform.