The Mappedin platform enables our customers to display their indoor maps in a variety of ways, from large interactive displays or handheld devices to exports for additional uses. Our GeoJSON based format provides customers with the geometry and location data associated with a venue that is connected directly to The Mappedin CMS. This format is IMDF compatible and includes nodes and paths, allowing you to easily build powerful wayfinding experiences.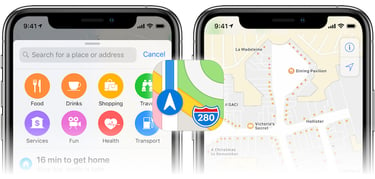 How Does Apple Display Indoor Maps?
Mappedin has worked with Apple to pass highly accurate Indoor Mapping Data Format (IMDF) exports. By uploading an IMDF file for your property to Apple Business Register, Apple is able to pull that map into the Maps app for anyone to use. This feature allows users to seamlessly navigate between outdoor and indoor maps across a variety of spaces including shopping malls, stadiums, airports, and more.
Benefits of IMDF with Mappedin
3D Interactive Maps
Pan, zoom, and rotate the maps for maximum discovery of your venue
Powerful Wayfinding
Showcase your maps across a variety of platforms, including the Apple Maps platform
Indoor Positioning
Enable blue dot navigation and turn-by-turn directions without additional hardware
Map Management
Keep your maps up-to-date for visitors with Mappedin's Map Editor
Real-Time Updates
See map and location edits reflected across all platforms in real-time
Insights & Analytics
Gain a better understanding of visitors through the Mappedin Analytics Dashboard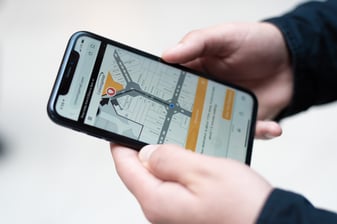 Blue Dot Positioning
Together, Mappedin and Apple are able to provide indoor positioning experiences without additional and expensive hardware. Mappedin uses the IMDF file of your venue and Apple's Indoor Survey app to generate turn-by-turn navigation. With Mappedin's Responsive Web App, visitors can use this experience directly through a browser.
IMDF for Mobile Applications
If you're looking to integrate your venue map with an existing app or build a mobile navigation experience from scratch, Mappedin can help render your indoor map in 3D and add important wayfinding components. Both options are supported by the Mappedin CMS so you can ensure your venue maps are always up-to-date.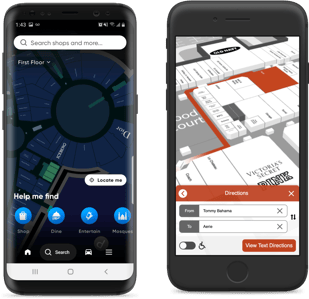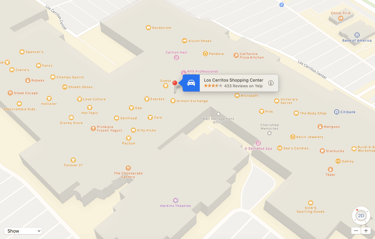 Appear Indoors on Apple Maps
In addition to showcasing your property maps across mobile, web, and touchscreen kiosks, Mappedin can send your venue data to Apple. As an additional or standalone touchpoint, your visitors will be able to navigate through the Apple Maps application.
Powerful Indoor Map Maintenance
The Mappedin CMS is the foundational layer for all digital indoor mapping experiences. As a source of truth for your venue maps, the Map Editor creates collaboration and helps to ensure that your location data and indoor maps are always up-to-date. Any edits you make to your map will be reflected across all platforms.